(AP) – The busy offseason for GM's of the XFF continued on Friday afternoon, with yet another monster deal going through the Cincinnati Bengal's front office as they continue to change the makeup of a very solid 9-7 team under new management for the 2017 season.
At approximately
1:30 PM EST
, Denver Broncos GM Mark Oakland sent over an opening offer to the Bengals inquiring about the 2nd overall pick in the 2017 draft. Widely believed to be ear marked for Leonard Fournette, the Bengal's GM Cameron Bishop, was said to have initially expressed that there was no way he'd be moving the pick, loving the fact that he was sitting with both the 1st and 2nd overall picks in the upcoming rookie draft. Dreams of Cook and Fournette ran through his head!
That all changed when, after more than 20(!!) or so back and forth offers ranging in compensation from Amari Cooper, Allen Robinson and even Deion Jones for the 2nd overall pick, the Bengals sent over the eventual deal closing offer, which is broken down in the above graphic.
By all reports, the negotiations were truly gruelling, with both GM's not willing to budge too far off their original offers. There were even rumours that out of desperation, Bengals GM Cameron Bishop resorted to using an online draft pick trade calculator to close the deal. We certainly hope there was no merit to these truly disturbing whispers in the media scrum.
Let's break it down from both team's perspectives:
Denver's Take: 
The Broncos are coming off an incredible 15-1 season, where they absolutely dominated the AFC, before losing with a disappointing team effort in the Conference Championship to the eventual Super Bowl winning Baltimore Ravens.
However, Denver still comes into 2017 with a formidable team on paper, and is even toying with the idea of bringing back star RB LeVeon Bell on a Franchise tag deal for the 2017 season. The tag would see Bell earn a whopping $36M in 2017, quite possibly the largest single season contract ever awarded in the history of the XFF. Having the 3-headed monster in their backfield of Bell, Zeke and Fournette(?), could very well be all that they need to help them secure a 2nd straight top record in the AFC. The overall talent of this team is off the charts, and they're stacked from top to bottom.
With this deal, they do however lose their franchise QB in Winston, and have decided to roll the dice on Jimmy Garoppolo. It's still up in the air as to whether or not he will land a starting QB gig in the NFL, with rumours surfacing that he could land in SF or even more likely, CLE where former QB Josh McCown has openly endorsed the young Patriot signal caller after his release from the Browns this week (
https://www.cleveland.com/browns/index.ssf/2017/02/josh_mccown_says_jimmy_garoppo.html
).  No doubt, the Broncos will lean on a FA signing at the position to back up, or even help guide Garoppolo, to starter minutes.
Finally, bringing in Shaq Thompson should help provide some depth and bye week/injury value behind young guns and budding stars in the league, LB's Deion Jones and Eric Kendricks. He was a crucial piece to the deal sources close to the team said, given he should be a full time player for Carolina on the strong side in 2017 with AJ Klein becoming an impending UFA.
Add the mid 3rd round pick (OAK's) to the mix, and Denver receives a nice mix of young pieces to add to their juggernaut of a team.
Cincinnati's Take:
The past 9 days have been an absolute whirlwind of activity at the Cincy front office. Newly appointed GM Cameron Bishop has wasted no time in putting his own stamp on the team, through a series of trades that can be seen below:
The most recent trade is one that he hopes will propel his team into free agency with a lot more cap to spend on the non-QB positions such as RB, LB and S, all areas of need for the Bengals.
While the 1.02 is a fantastic piece of draft capital, GM Bishop is extremely excited to only be moving back 8 spots while maintaining a top 10 pick in what is widely considered one of the deepest draft classes in recent memory. While he wouldn't go as far as to say who he thinks will be available at the 10th overall pick, he was confident that he'd be able to land a young RB with the pick that may not trail Fournette by much in their rookie season, landing spot dependent of course. Bishop also stated that he felt a lot more comfortable moving the 2nd overall pick knowing he had the 1st overall behind it.
One of the breakthroughs of the negotiations came when GM Oakland put franchise QB Jameis Winston on the table in the late afternoon. The Bengals were short on a proven, reliable and high upside QB talent to build around for years to come, so having Winston involved was a big deal. GM Bishop acknowledged that there was a tremendous amount of depth at the position available in FA this offseason, but reiterated that most of it will come at a premium price, nothing close to Winston's rookie deal of ~$2M in 2017 after his annual 20% salary bump is factored in. This freed up cap space can now be applied to the a huge problem area in FA, that being RB. The team currently doesn't have a starting back, deciding to let both impending FA's Mark Ingram (UFA) and Demarco Murray (traded to the Buffalo Bills in the Diggs deal a few days ago), walk from the team.
One of the biggest pieces to the deal for the Bengals, was most certainly Danielle Hunter (DE), having put up a career high in points at the always shallow DE position with 264 points scored in 2016. This was 2nd overall, behind only the Defensive POY Khalil Mack, and a full 20 points ahead of 3rd overall, impending FA Calais Campbell. Hunter is going into the final year of his rookie deal as well, and will be extended during the 2017 season according to GM Bishop. The Bengals now boast one of, if not the premiere DE corps in the league, with the 2nd, 7th (JPP) and 8th (Cam Jordan) overall ranked players at the position. Bishop also confirmed that Cam Jordan would be back on a Transition Tag when I spoke to him.
Finally, perhaps a more underrated piece to the deal, let's examine De'Vondre Campbell. The 23 yr old weak side LB, taken in the 4th rd by the NFL Atlanta Falcons in last year's draft, was given a long leash by head coach Dan Quinn in 2016, his rookie season. Quinn went with the rookie duo of Campbell and Jones up the middle as of week 6, and it clearly paid dividends for the SB runner ups. Campbell ran with the starting opportunity, but seemed to struggle down the stretch, posting a rough final 4 games of the year, with point totals of 3/1.5/Out/8 over that span. With another offseason to prepare and get the hang of the playbook, GM Bishop expects big things from both (Beasley as well) of his Falcon LB's.
Overall Take: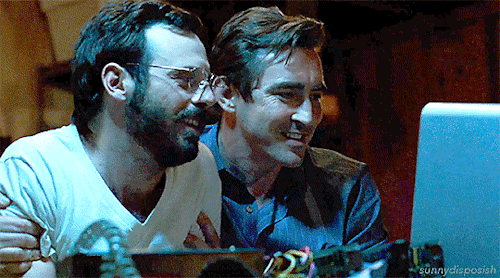 We think this deal is fairly even across the board. Both teams addressed some areas of need, with one paying up for a premium pick, and the other filling some big holes while also maintaining their draft capital in the process.
Trade Take: 55 to 45 in favour of the Cincinnati Bengals.